Headspun: Dazed Edition
UPDATE #6 | Headspun New Year Update!
---
Hullo!
It's 2019! How the heck did that happen!? From all of us at Superstring (me. It's just me) - all the best for the year ahead; fingers crossed it's a winner for you.
2018 was a banger for our (my) little studio, with notable highlights including a full, on-location film shoot and early access launch of Headpsun here on Itch (amongst other things).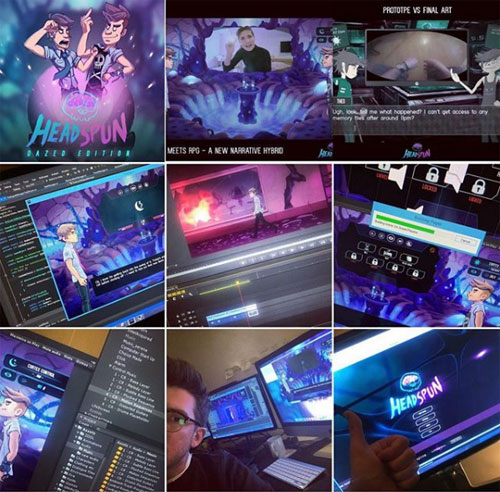 Some of you, knowing that it's now 2019, may notice that Headspun - our FMV/Adventure set in the human brain - is still not *fully released*. Our original Q4 2018 release date has indeed slipped, but for good reason(s). One of those reasons is simply that the game is not ready. There are bugs and content which still needs to be added and - in short - it needs more time in the cooker. The other reason is more interesting, and hopefully something we can talk more about soon...
That said, we've not slowed down on updates to the Headspun: Dazed Edition. In fact, the latest update has just gone live and includes:
Updated animations ✓
New NPC scenes and dialogue ✓
Audio options which now work ✓
Balancing and game-flow improvements ✓
General polish & bug fixes ✓
OBLIGATORY REMINDER: If you're looking for a final, slick game experience and want to experience the story in its finished form - please wait for the full release. If you're happy getting stuck into something unfinished and would like to involve yourself in the remainder of development - the Dazed Edition might be for you.
Bugs? Comments? Just want to get something off your chest? support@superstring.studio or chat with us on Discord
So that's about it for this update. There are big plans for 2019, and we're looking forward to having our Itch chums along for the ride.
Thanks, and until next time!
Jamin
Files
Headspun_DazedEdition
3 GB
Get Headspun: Dazed Edition